Caleido is introducing Raysun and Traccia. The new creations by the designer Jean-Michel Wilmotte.
The sundial-inspired shape of Raysun and the quintessence of Traccia are expressed in the new Caleido models created by the architect, designer and town planner Jean-Michel Wilmotte.
With Traccia, Caleido has chosen the versatile design approach used by the architect Wilmotte, resulting in a discrete, minimalist radiator.
The flat surface features thin sheets of increasing width, which create a dynamic spectacle with the evolving light sources. The sheets capture the aesthetics of the classic radiator with a futuristic vibe. In this case too, the accessories emphasise the clean lines defining the Traccia model.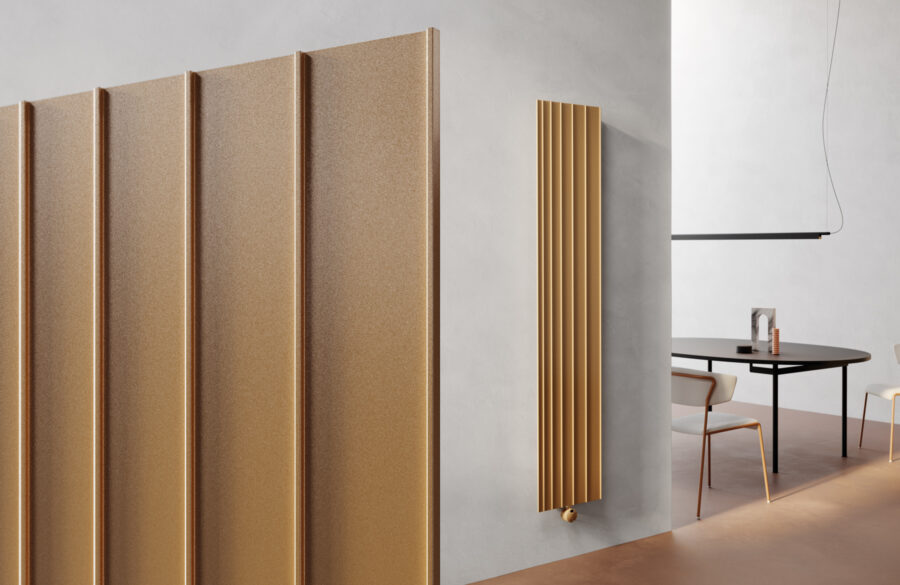 Raysun is a radiator that exudes the strength of the sun's warmth and its dynamic relationship with light. The architect Jean-Michel Wilmotte has enabled Caleido to benefit from the versatility of his approach and skill at combining art, style and architecture.
Made mostly of aluminium, this radiator can be recycled at the end of its lifetime and is produced with minimum water consumption.
Flexible strength and a compact, efficient design enable smooth integration in settings where accessories enhance its character.
This innovative collection transforms warmth into unprecedented shapes and lines that dynamically project towards the future.